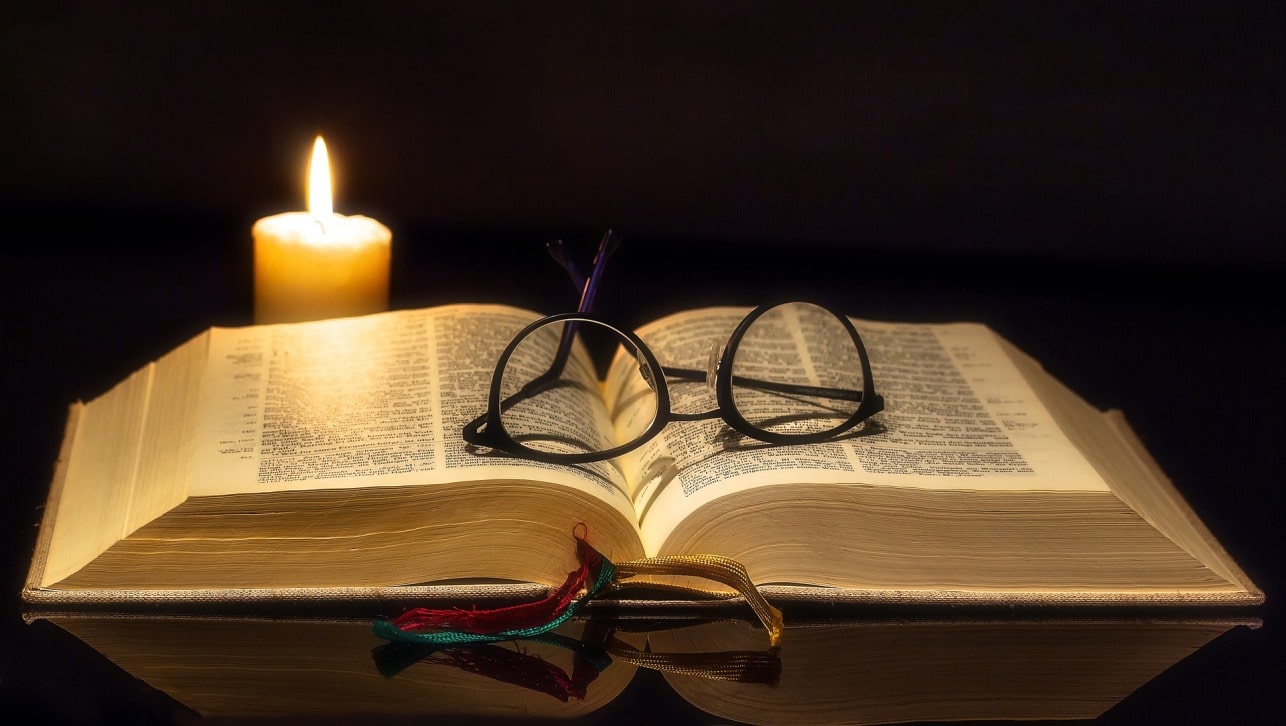 In Ephesians 1: 17 – 19, Paul prays for the believers' enlightenment (understanding, awareness) of God, His calling, and the riches of His inheritance. In their enlightenment, they might know God's power at work in them. Paul was concerned for his fellow believers' awareness of God. He called them to examine their understanding of God and His power in their lives. He does all of this by praying for them. Let's review his prayer.
In verse 17, the source of our understanding is God – a petition to God to grant us a spirit of understanding in Him. Paul goes to the source for asking for their understanding. He asked upfront for God to grant them understanding. Unfortunately, believers will not get it unless God helps them.
In verse 18, Paul gets more specific. How do believers understand on a daily basis? They need spiritual eyes, to see how God sees. I can relate to this sentiment. A friend requested that I pray to see how God sees me. I need His spiritual eyes to overcome my emotions and life hurdles. What happens when we have spiritual eyes? We are able to turn from darkness to light, from Satan to God. God calls us out of darkness to the light. Now the great thing about God is that He does not tell us to do something without equipping us. In this particular case, God shows Himself in our hearts to give us light and understanding of Him. Ultimately, God has shone his light on us. Passages Acts 26:18 and 2 Cor 4:6 reveal this truth. When we allow God to remain with us, in our inner being, He will grant us an understanding of HIM. Our challenge becomes allowing God to shine within us. What is the benefit of this action? We turn from darkness and we may receive forgiveness of sins along with inheritance with fellow believers.
In verse 18, with our spiritual eyes intact, Paul encourages the believers to know the hope of His calling. Romans 11:29 states that our gifts and calling never change or taken away from us. The passage uses the term irrevocable. Irrevocable means not able to be changed, reversed, or recovered; final. God does not reflect our previous experiences with others. He does not see our faults and decide that we are incapable of doing and being in His will. He does not try to alter his gifts and our calling to adjust to our life circumstances or our inability to get it. This also means that despite how crazy we feel, or inadequate, God does not take away our gifts and calling. He is always with us and hoping for our success in Him.
Since our calling is secure, Paul reminds us to know the riches of the glory of His inheritance. In Acts 26:18, the writer identifies the riches of the glory of His inheritance includes forgiveness of sins, sanctification in the truth? This forgiveness is through Christ who redeems us from our sins. Ephesians 1:7 indicates that His action of redemption is according to God's grace. Lastly, our inheritance is shared among believers. How wonderful is it to be included with God's people?
Paul continues with we have power in Him. Verse 19 declares the measureless greatness of his power in us who believe, according to the working power of His might (His power works mightily in me – Ephesians 3:7 and Col 1:29). Ephesians 6:10 states, "Be strong in the Lord and in the strength of His might." In God, His power works in me. In 2 Cor 12: 9 -11, Paul reflects over his weakness. He notes that God's power is made perfect in weakness. God uses tough experiences to draw us closer to Him. He places in circumstances, where we must cry out to Him while being strengthened in our faith. Even though we may consider ourselves weak, God works powerfully within us. There may be many days when we think we cannot do it. However, we serve a faithful, powerful God who works despite our circumstances.
In verses 20 – 23, Paul knew exactly how to end his prayer by reverting our attention back on Jesus. Jesus has all authority and is the head over everything including the church. This climax is the foundation for believers to experience victory over darkness, delivery from our sins, and strength in God's mighty power.
Eyes that see understand God's presence throughout every circumstance. God wants us to know that HE is visible. He is lush. He is a canopy. When we allow God to take anchor in our hearts, we allow HIM to provide us with understanding. Take courage, keep your eyes fixed on Him, and continue in the hope of your calling.